10-Day Longevity Seminars, a unique educational tour to Greece.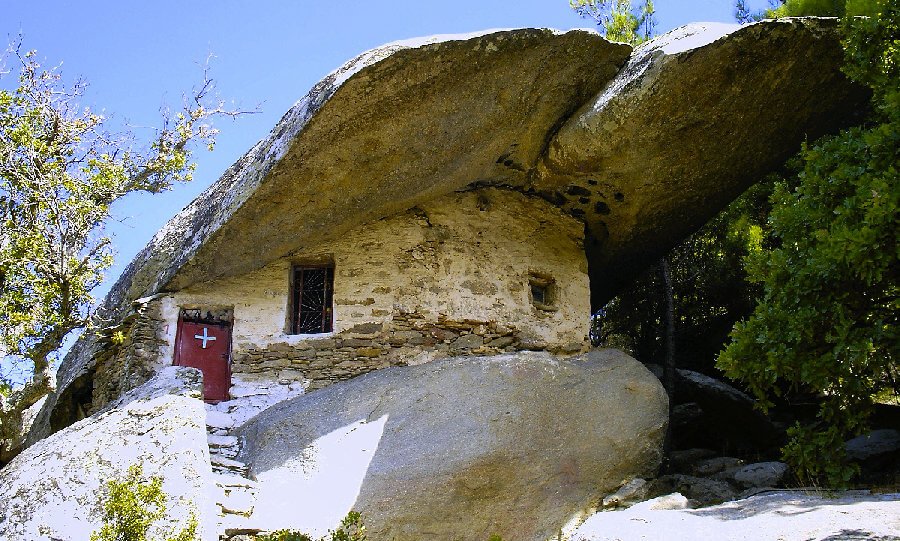 Itinerary:
Day 1
Arrival at Athens, Greece.  Start of the Educational Tour to Greece : "Longevity Seminars".
We will meet you in the airport, and provide transportation to your hotel.  The hotel is called the Herodion.  Spend an afternoon of leisure.  Relax. 
At 19.00, 7.00pm, there is a welcome dinner in a traditional tavern located in the old Athens area.
Plaka. Overnight.
Day 2
In the morning, at 8.30am, we will start the Athens sightseeing tour.  The tour will include the Akropolis, its new Museum (the Acropolis Museum), the Agora, and the surrounding areas.
In the afternoon – at 17.00, 5.00pm – there will be a lecture in the hotel.
Day 3
At 08:00 we will commence on a full day trip to the sites of ancient Corinth, Mycaene, Epidauros Theatre, Nauplion. 
A guide will give us a tour of these various sites.  Then there will be lunch, followed by a visit to a local winery.  We return to Athens in the evening.
Overnight.(B,L)

Day 4
At 08:00 we begin on our full day trip to Delphi by coach, and guide will give us the tour of the location, providing all necessary and interesting information.  Lunch. 
Return to Athens around 18:00, 6.00pm. 
A lecture will be delivered at the hotel by a classical studies lecturer on Ikaria, a beautiful Greek island that has become renowned for its healthy way of life.  Ikaria is one of the Blue Zones. 
A Blue Zone is a term for a place, or an area, in which, due to lifestyle and eating habits, the general population is incredibly healthy and lives a very long time.
Day 5
Our Educational Tour to Greece "Longevity Seminars" continues in Ikaria Island. In the morning, at 07.45, we should be in Athens Airport for the flight to Ikaria – a 50 minute flight. 
Arrival in Ikaria.  Your hostess will be at the airport to welcome you to Ikaria, and transfer you to her village – the village of Nas – where you will find accommodation at her inn, called Thea's Inn, and in surrounding pensions.
 If the weather is good we will stop on our way to Nas in the village of Evdilos to walk about, and stretch our legs, and to have a look around.  If the weather is not conducive we will continue on our way to Nas. 
There we will get settled in our accommodations, and later in the day we will gather for an early dinner by the fire.  Dinner will commence with fine wine and delicious appetizers. 
During dinner we will talk about Ikaria, the Blue Zones and longevity.
Day 6
 Today, after breakfast, we will be visiting a beekeeper and learning the history of Ikarian honey.  And, of course, sampling the different types of honey.
Afterwards we will return to Nas, and gather in the kitchen to cook.  While we are cooking would be a great time to discuss the Ikarian philosophy of food.  For one thing, they eat a lot of potatoes, which in many places is considered unhealthy.  As we wait for our dinner to be ready we will enjoy an ouzo with appetizers.  That will whet our appetites. 
During dinner a special guest will talk to us about the culture and history of Ikaria.
Overnight. (B,L,D)
Day 7
Today, after breakfast, we will go on a hike to enjoy the beauty of Ikaria,  As we wanfder well collect wild greens, and whatever edible vegetation we may happen to chance upon.
(B,L,D)
Day 8
Exercise is important in the Blue Zone lifestyle, but not the kind of physically grueling exercise that we are used to doing in gyms. 
Ikarian exercise is more the normal exercise of everyday life – walking, gardening, etc.  So, after breakfast we will walk to the farm where we will be collecting eggs and whatever is in season.
Once back in Nas we will be cooking with what we gathered.  Food from the farm to the table!  After a late lunch you may want to have a little rest because it will be a late night. And, also, napping is part of the Ikarian way – it will lead to a long, healthy, prosperous life. 
There will be a talk about the Blue Zones by a lecturer.  Tonight we will be having live music and a traditional Ikarian party. And once Ikarians start they don't like to stop!
Overnight. (B,L,D)
Day 9
Today we will walk to a beautiful little olive grove to pick some olives.  Afterwards we will go to the village of Rahes to visit an olive press. 
Then we will visit the women's co-op to see their products – all traditional crafts – and talk with them.  We will take our time to enjoy the village as that – taking time – is a vital part of what makes a Blue Zone a Blue Zone. 
Taking time, doing things slowly and sedately, helps calm the mind and the body.  It slows down the heart. 
Afterwards we will continue up the mountain to visit a traditional winery.  Nikos Afianes, whose vineyard we are visiting, makes wine as his ancestors in ancient times made wine.  He still follows the ancient practices of wine making and preparation – in jars, buried in the earth!
Our hosts will explain the history of wine making in Ikaria.  Then we will relax and sample the various wines with their homemade appetizers. And then it's time for dinner.
Overnight. (B,L,D)
Day 10
After breakfast we leave the inn, or the pension, for the airport.  The flight from Ikaria to Athens departs at 11.10.
Arrive in Athens Airport at 12:00. End of Educational Tour to Greece, "Longevity Seminars".
See more on recent tours
click picture for more

Prices and Departures for this Educational Tour to Greece upon request. Please email us.
Remarks:
This Tour is for Groups only.