Grand Botanical Tour of Greece.
3 Weeks of Greek Botany, History and Mythology
The "Grand Botanical Tour of Greece" is a journey around the Greek peninsula, discovering the amazing ancient and contemporary knowledge of herbs of the local flora. It is due to its 6,000 species of different plants that Greece can be thought as "Mother of Plants" in Europe.
This abundance of plants helped Greece develop medicine and pharmacology since the ancient years. In this 'Grand Botanical Tour of Greece' Greek Botany meets the local History and Mythology and that's the reason why is a Educational Tour designed specifically to provide the student with the specific knowledge of the Greek flora, as well as, a general image of Greece, along with visits to the key-archaeological sites of the country.
Students will have the opportunity to visit the Acropolis, Delphi, Olympia and Epidaurus that are part of UNESCO's World Heritage Monuments list and other sights of high cultural interest in combination with visits to organic farms producing aromatic plants, botanical gardens and herbal processing units.
Day 1 Athens arrival in AIA "El. Venizelos".
After arriving at Athens Airport, Greece, you will start your Educational Tour to Greece : "The Grand Botanical Tour of Greece".
We will meet you at the airport, and provide transportation to the Herodion Hotel which is located nearly aside the New Acropolis Museum close to the center of Athens. Spend an afternoon at leisure.
At 19.00, there's the welcome dinner in a traditional tavern serving tasty Greek specialties located in the old Athens area called Plaka. In this way, your botanical journey starts by exploring the Mediterranean local cuisine while having moussaka and other delicious dishes with a famous Greek salad that consists of tomatoes, cucumber, onion, olives, capari, olive oil, oregano and feta cheese.
Afterwards, you can go for a walk around Plaka to admire the old buildings, to take a picture of the illuminated Acropolis or to buy beautiful souvenirs from the local shops. Overnight in Athens.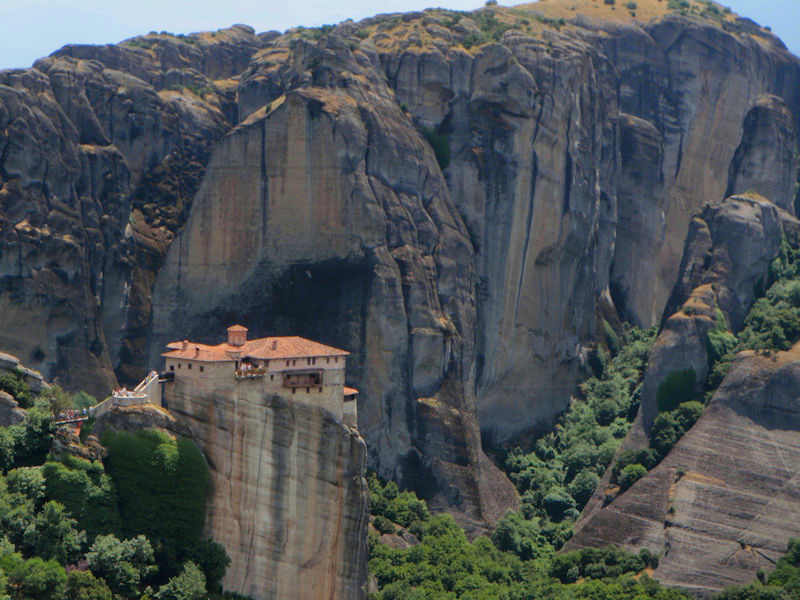 Day 2 Athens sightseeing – Lecture #1.
After having breakfast, you are going on a tour that includes the Acropolis, its worldly famous new Museum (the Acropolis Museum), the Agora, and the surrounding areas, a tribute tour to ancient Athens mainly of the Golden Century of Pericles.
At 6 o'clock in the afternoon, the first lecture will be given in your hotel. "Introduction to ancient Greece's botany and bibliography about its uses" by ASA in Athens. In Greek Mythology there are innumerous myths and fairy tales about plants.
The apple tree (Malus domestica ) for instance, is related to Hercules (not exclusively) who had to bring Eurystheus the golden apples -belongings of god Zeus- guarded by the three nymphs Hesperides.
Full of knowledge and images, you'll spend your second overnight in Athens, surrendered to Morpheus, the ancient god of sleep.
Day 3 Athens sightseeing – Lecture #2.
Your second tour is the visit of the Botanical Garden in Haidari, the biggest in Greece, hosting thousands of species of plants. In the afternoon, at 18.00, you are going to attend a lecture titled: "Organic farming of aromatic and medicinal plants" by Professor D. Bilalis from the Athens University of Agriculture or a lecturer appointed by him in Philippos Hotel.
Be sure you'll profit out of your third overnight in Athens to relax as you are leaving the city in the morning.
Day 4 Corinth – Mycaene – Epidaurus – Nauplion.
At 08:00 you will commence a full day trip to Peloponnese. The first site you'll visit is the one of ancient Corinth where you can admire the Apollo Temple, the ancient theater and its famous acropolis, the Acrocorinth with its unique ancient ruins and view.
Then you are going to the Mycaene to admire the Lion Gate and the Tholos Tombs. Archaeological excavations have found exhibits even belonging to the Neolithic Era here. Your next stop is Epidauros, mainly for its famous ancient Theatre, known for its magnificent acoustics that holds festivals every summer. Next, you'll head towards Nauplion.
A guide will give you a tour of these various sites. Then there will be lunch so that you can taste as many Peloponnesian products as possible, followed by a visit to a local winery where you'll have the chance not only to see local vineyards but also to understand the process and the secrets of making wine, as well as, the different varieties of grapes they carefully choose to make the best possible wine. In the evening you'll end up at your hotel in Nauplion where you'll have your first overnight.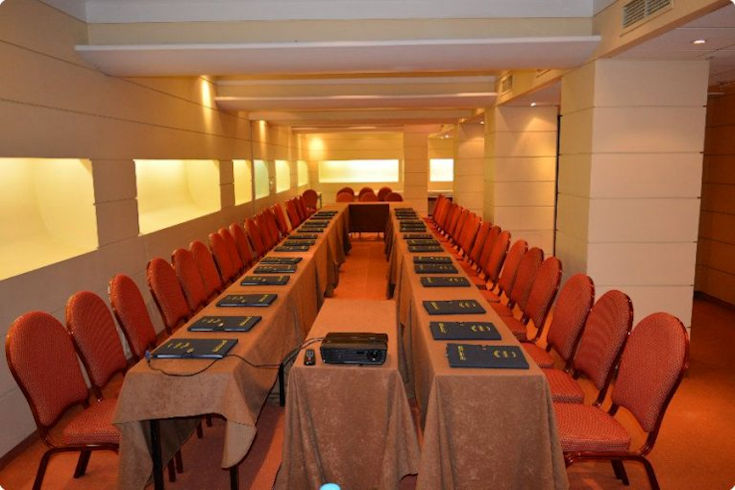 Day 5 Nauplion, Palamidi.
Today you'll visit this picturesque city that was Greece's first capital. Nauplion is a city-fortress as it is surrounded by huge walls dated from the Middle Ages and the Venetian domination.
Be sure that you'll be wearing comfortable shoes that will enable you to climb the 999 stairs that lead to the Palamidi castle. At the end of your exploration, do not forget to visit the Bourtzi fortress, built by the Venetians to protect the city from pirates. Bourtzi has served as prison, hotel and now as a music festivals venue.
At the end of this History dedicated day, you'll enjoy your dinner while sharing your recently acquired knowledge over the Venetian dominance and their architecture with your fellow students. Your second overnight in Nauplion is following.
Day 6 Bassae visit of the Temple and drive to Olympia.
Your first stop for today is Bassae, the archaeological site in Oichalia in Messinia near Figaleia, famous for the well-preserved mid-to-late 5th century BC Temple of Apollo Epicurius that was one of the most beautiful temples of the Peloponnese area during the ancient times due to its unusual features and now is proud to be a UNESCO World Heritage Site.
After completing your tour to Bassae, you will head towards Olympia where we'll have your first overnight.
Day 7 Olympia
This day is totally dedicated to Olympia, the sanctuary known as Altis with the Temple of Zeus which housed the ivory gold statue of the father of the gods, made by Phidias, one of the seven wonders of the Ancient World, 13m tall ornamented by ebony, ivory, gold and precious stones.
Unfortunately, this statue was lost and destroyed during the 5th century AD and we only find its representations on coins. Another statue, the astonishing masterpiece of Praxiteles, 'Hermes' is the main exhibit of the museum of Olympia, the birthplace of the Olympic Games in 776 BC .
Enjoy a peaceful sleep during your second overnight in Olympia.
Day 8 Delphi – Athens – Lecture #3.
At 08:00 you'll begin your full day trip to Delphi, the 'bellybutton' of the ancient world, by coach. The guide will provide you with all the necessary and interesting information about the renown Pan-Hellenic sanctuary-religious centre where the oracle of Apollo was speaking through Pythia's, the priestess,' mouth.
Studies have proved Apollo's Temple in Olympia, Aphaia's Temple in Aegina and the Parthenon in Athens form the perfect isosceles triangle, reflecting the movements of different celestial bodies.
After having 'charged' your 'batteries' with a lot of mystical energy, you'll enjoy a traditional Greek lunch on Mount Parnassus and you'll return to Athens at around 18:00. Free time to go for a walk or for something to eat or drink before your third overnight in Athens.
Day 9 Athens – Lecture #3
"The Botanical Tour of Greece" program for this day consists of the lecture, "Introduction to Organic Agriculture of medicinal plants in Greece". The rest of your day is free to visit different museums. The Archaeological one is suggested as there are plenty of unique items in its collection, as well as, the Museum of Cycladic Art.
You could also visit galleries of contemporary painting or other thematic museums to enrich your knowledge. You can enjoy your meal either at a posh restaurant or at a souvlaki place.
By now you can brag that you know some things about the Greek capital. You can rest after all this walking during your forth overnight in Athens.
Day 10 Visit to an organic medicinal or aromatic plants farm outside Athens – Lecture #4
The day you've been waiting for has come. You are going to an organic farm with medicinal and aromatic plants not far away from the city. You are also going to attend a speech onsite about methods and peculiarities of pharmaceutical and aromatic organic farming in Greece.
In the Grand Botany Tour of Greece, a lecture that will take place in your hotel about Ikaria with the title: 'Ikaria, a Blue Zone Island' is included. Ikaria is a beautiful Greek island that has become renowned for its healthy way of life. 'A Blue Zone' is a term for a place, or an area, in which, due to lifestyle and eating habits, the general population is incredibly healthy and has a very long life. Overnight in Athens.
Day 11 Industry of organic herbs products & Lecture #5
In the morning, you will depart for Northern Greece where you will have the chance to visit an industry processing organic aromatic herbal products and to witness the passage from raw material to the introduction of processed products, like essences, into industrial interest products for beauty care, culinary purposes or pharmaceutical uses. In the evening you will attend a lecture on "Cultivation, processing and import into the industrial production of medicinal plants". This is your first overnight in Kalambaka.
Day 12 Meteora.
A day to remember is your visit to Meteora, where monasteries have been built on steep rocks. Meet monks and see ancient scripts talking about Medicinal Plants. You' ll also visit the 'Natural History Museum of Meteora' with its collection of mammals and birds not only from Greece and Europe but also from other continents, as well as, the "Mushroom Museum" where you can have a complete picture of the circle of life of a mushroom.
Both museums give emphasis on endangered species. After having seen all these extraordinary things, you'll spend your second overnight in Kalambaka.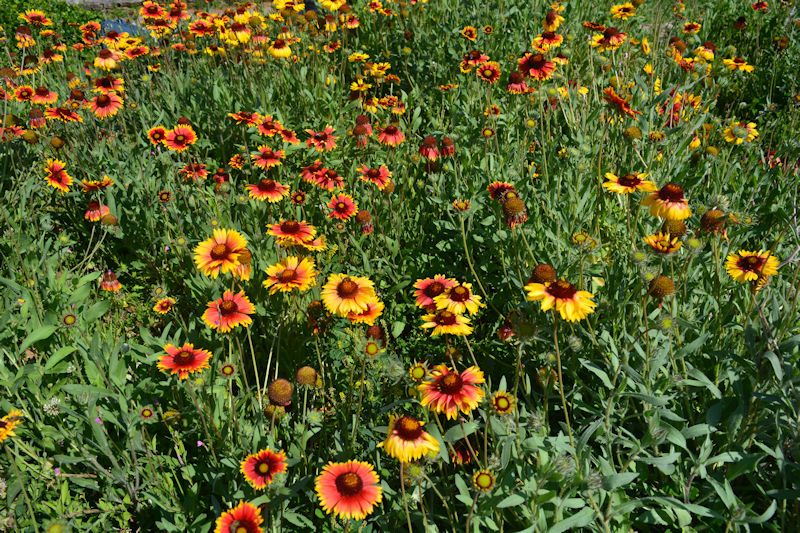 Day 13 Thessaloniki
After having breakfast, you'll go to Thessaloniki where a great guided tour of the city, the co-capital of Greece, is waiting for you. Afterwards, you'll visit a company that cultivates organic lavender (Lavendula angustifolia) and produces dried lavender flowers, essential oil and blossom water, based in Askos, Lagadas, Thessaloniki.
Lavender is a plant that needs high altitude and soil with a lot of calcium and is said that can help various situations like stress, insomnia, etc. It can also be used in cosmetics, soaps and perfumes. Overnight in Thessaloniki.
Day 14 Vergina, Lecture #6
Your morning will start with a tour of the archaeological site of Vergina where you can visit the tombs of the royal family of Macedonia. In the afternoon you'll attend a lecture with the title: "Ancient Botany manuscripts and their secrets" with a lot of references to the great ancient doctors and pharmacists Theophrastos and Dioscourides whose manuscripts were serving as Medicine books for many centuries. This will be your second and last overnight in Thessaloniki.
Day 15 Dion
Mt Olympus, the habitat of the 12 gods, is a must for everyone who admires the ancient Greek civilization and culture. Today you'll leave Thessaloniki to visit the archaeological site of Dion, named after Zeus (Dias in Greek) situated on the legendary mountain where you can find temples and public baths among other ruins along with its museum with exhibits from all Pieria county.
After completing the guided tour, you'll abandon northern Greece. Your next destination is Piraeus (Athens main harbor) to embark the ferry to Crete.
You'll spend the overnight on board.
Day 16 Chania, Crete Island
Arrive in Crete. Enjoy your first day in Crete the way you like. You can relax, swim, taste traditional dishes or walk all around the place to discover the local flora and fauna. You'll spend the night near Chania town at the Orhodox Academy of Greece (OAG).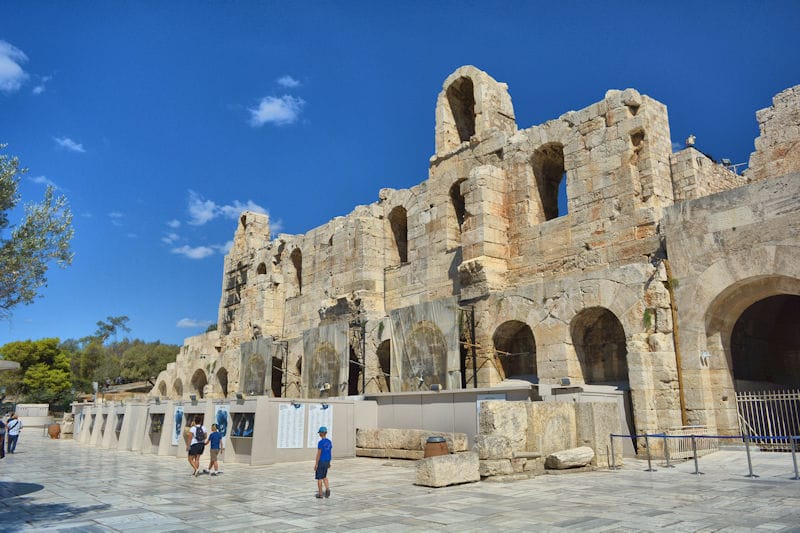 Day 17 Chania OAG, Lecture#6
A fascinating lecture by Pr. Zafran called "Botany in Crete" is waiting for you in the morning followed by a tour of the town and its unique beauties. Overnight in Chania (OAG).
Day 18 Chania
Today you'll visit the Botanical Museum of Crete belonging to the Orthodox Academy of Greece. The Museum of Cretan Herbs is equipped with a botanical garden with significant samples of the flora of this island.
Biblical plants, endemic and endangered ones of the area, plants from 3 different climate zones.
A speech on the local plants will follow. Before midnight, you'll embark the ferry-boat to Piraeus, Athens.
You'll spend the night on board.
Day 19 Athens
The sunrise will find you in Piraeus, the port of Athens. You can spend your last day in Greece as you like. Visit some more museums like the Byzantine one, go to the Malls for endless shopping, take pictures of the numerous ancient ruins all over the city or enjoy a baklava in a café.
For later in the evening, a Farewell party will be waiting for you. Dance syrtaki with your new friends by listening to bouzouki music and have fun.
This is your final overnight in Athens.
Day 20 Departure from Athens
After breakfast you'll leave the hotel and head to the airport to catch your return flight, promising yourself that you'll return soon. End of the Educational "Grand Botanical Tour of Greece".
Gallery, click picture for more

Including:
Accommodation for 19 nights in twin bedded rooms in selected 4* hotels
Two nights aboard the ferry to/from Crete, 4berth cabins
11 lunches, in typical local taverns while touring.
A welcome dinner and a farewell dinner
19 breakfasts.
6 lectures as per itinerary
English-speaking archaeological guide/lecturer for 19 days
Private coach for 16 days as per program.
Transfers by private coach upon arrival/departure Athens Airport.
Transfers in Piraeus and Chania.
Assistance by our staff at a 24hrs basis.
Botanical Tour of Greece Lectures:
1. "Introduction to ancient Greece's botany and bibliography about its uses".
2. "Organic farming of aromatic and medicinal plants"
3. "Ikaria a Blue Zone Island"
4. "Introduction to Organic Agriculture of medicinal plants in Greece".
5. "Cultivation, processing and import into the industrial production of medicinal plants".
6. "Ancient Botany manuscripts and their secrets"
7. "Botany in Crete"
Botany Tour Informative Speeches:
1. "Methods and peculiarities of pharmaceutical and aromatic organic farming in Greece" in the farm we visit.
2. Meteora Monasteries. "Pharmaceutical Plants and ancient manuscripts".
3. Mt. Olumpus, local guide – about plants and species.
4. Crete Chania, about the botanical garden and local species.
Not Included:
Expenses for meals and drinks not mentioned .
Tips to guide and driver.
Expenses for meals, not mentioned.
Admissions fees to sites and museums.
Items not mentioned.
Departures:
All year round, upon request.
Price:
Starting from 4,100 Euro per person.
Remarks:
Minimum paying participants 15 plus 1 FREE.
Final itinerary, lectures, etc. may be subject to changes due to lecturers
availability and period of the year.
The Botanical Tour of Greece is intended for Groups only.
useful
links
---
UNESCO World Heritage Monuments, GREECE
Hellenic Botanical Society
The Botanical Garden of the National and Kapodistrian University of Athens
The Apples of the Hesperides , Perseus tufts.edu
Plants of Greek Myths
[contact-form-7 id="3887″ title="base"]
you might be
interested in
---
10-day Longevity Tour or Ancient, Byzantine & Contemporary Greece, FYROM & Bulgaria Tour