Planned by
    THE PATRICK LEIGH
    FERMOR SOCIETY
    forthcoming: 2019 & 2020 to be announced
     

In Paddy's Footsteps:
A Private Tour of Patrick Leigh Fermor's Greece and Crete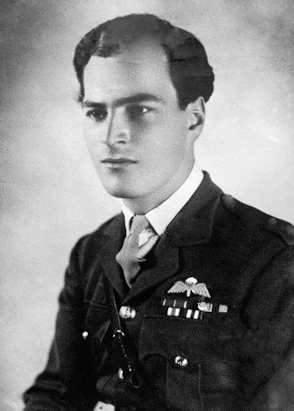 Patric Leigh Fermor
In Paddy's Footsteps is a unique journey into Patrick Leigh Fermor's Greece and Crete. In May 2018, a select group of no more than twenty travellers will visit major sites in Leigh Fermor's life. From his favorite restaurants and hotels, to the homes where he lived and wrote; from Classical monuments to the caves in which the Kreipe kidnappers hid. Our guides will include several Leigh Fermor experts. Our tour leader, Dr. Dominic Green, is a Fellow of the Royal Historical Society.
The Fermor's Greece tour begins in Athens, where we will eat at Tou Psaras, where Leigh Fermor and George Katsimbalis often ate. We then travel through Mycenae and Epidavros to Leigh Fermor's preferred hotel in Nafplion. From there, we visit Hydra, where much of Mani was written, and the mill at Lemonodassos where Leigh Fermor lived in 1935-36. Then, after stopping at Mystras, we will visit Leigh Fermor's house at Kardamyli and explore the Mani.
Next, we travel to Crete. Guided by local experts and Second World War historians, we shall visiting Knossos and the Kreipe kidnap site, then trace the kidnappers' journey into the mountains, tour the Resistance sites of the Amari Valley, and visit the remote beach at Rodakino, from which Leigh Fermor and the Kriepe party were taken to Egypt. Our journey ends at Rethymno, in the shadow of the Old Fort.
Patrick Leigh Fermor's Greece Tour

: Fermor's Greece & Crete
*    Four-star hotels, air-conditioned private transportation.
*    Expert speakers and guides, including Chris White (contributing author of 'Abducting a General'), Costas Malamakis (ex-director, Heraklion Museum).
*    Private visit to Leigh Fermor's Mani home, guided by his housekeeper Elpida Beloyanni.
*    Guided tours of the Kreipe abduction site and escape route, and the Resistance sites of the Amari Valley.
*    Optional tours of the Benaki Museum, the Hadjikyriakos Ghika House, Chania, and the Samaria Gorge.
*    The tour is strictly limited to no more than twenty travellers.
*    Cost of the Fermor's Greece Tour: 3,300 Euros per head, including Athens-Heraklion flights, all private ground transportation, 13 breakfasts, 16 lunches or dinners, and guide fees.

Special Interest Tours in Greece:
Itinerary of the "Private Tour of Patrick Leigh Fermor's Greece and Crete"

May 7   Arrive in Athens International Airport. Transfer to the hotel in Athens located in the Acropolis area.
In the afternoon at  15:30 – 19:00 a walking tour to the Akropolis and Agora with a licensed guide. Welcome dinner at 19:00 – 21:00 at the roof garden restaurant of the hotel, overlooking the Parthenon.
Overnight Athens ( D)
 
May 8 After breakfast at 09:00 visit the Akropolis Museum with a licensed guide.
Lunch in Plaka area.
Afternoon at leisure for optional visit the Benaki Museum or the house-museum of Ghikas.
Dinner at 20:00. Overnight Athens.  (B,L,D)
 
May 9  After breakfast  start  at 08:30 the 6-day tour by private coach and licensed guide to Peloponnese and Mani.
Drive to Corinth Canal, Corinth and then Mycenae. Lunch at a well-known restaurant in Mycenae.
Proceed to to visit the Epidauros Theatre and then on to Nauplion.
Overnight Nauplion.(B,L )
 
May 10  After breakfast, drive to the port of  Metochi  and take a boat crossing over to Hydra -Kamini port.
Visit the site of Ghikas House. Lunch at 13:30.
Return to Metochi  and proceed to Galata. Visit the Lemonodassos.
Return to Nauplion. Overnight (B,L )
 
May 11   In the morning depart for Mystras and Mani.
Visit the Mystras sites.
Lunch in the pretty village below.
In the afternoon drive via Kalamata to Kardamyli.
Dinner and overnight at the hotel in Kardamyli. (B,L,D)
 
May 12  Full day tour of Mani . Visit Diros Cave, Aeropolis, Gerolimenas, Cape Tenaron and surrounding areas.
Lunch. Dinner and overnight in Kardamyli. (B,L D)
 
May 13  In the morning optional hike to visit the church of Agios Nicholaos, Exochori.
Lunch.  In the afternoon visit  PLF's house.
Dinner  at  20:00 in Kardamyli
Overnight in Kardamyli. (B,L D)
 
May 14    After early breakfast, at 06:30 we drive back to Athens.
Arrive Athens. Lunch at a small seaside restaurant in Varkiza –near the airport.
At 14:00  transfer to Athens Airport.
Depart by Aegean Air for Heraklion.
Arrive Heraklion at 16:55. Meeting and transfer to the hotel.
Dinner Overnight Heraklion (B,L,D)
 
May 15  After breakfast, at 09:00  start a 5 hrs tour by coach and licensed guide, visiting Knossos and the Heraklion Museum.
At 14:00. Lunch in a typical Cretean traditional tavern.
Overnight.
 
May 16   After breakfast departure at 09:00  by coach for a day tour to Amari Valley.
Lunch at Ano Meros and then proceed to Rethymnon.
Overnight Rethymno.  (B, L )
 
May 17    Historical museum of Heraklion.Proceed to Anogia. Lunch.
Overnight in Rethymnon. (B,L )
 
May 18    Day at leisure in Rethymnon.  Overnight B
 
May 19   After breakfast, transfer to Heraklion Airport at 08:00  and 12:00 pending flight departure.       
End of Fermor's Greece Tour.
 
Including:
2 nights accommodation in Athens
2 nights accommodation in Nauplion
3 nights accommodation in Kardamyli
2 nights accommodation in Heraklion
3 nights accommodation in Rethymnon
Breakfasts (12)
Meals (16) either lunch or dinners. House wines included – except at Hotel Herodion and Hotel Lato.
Transfers by private coach and assistance Athens Airport and Heraklion Airport.
A 6-day coach tour by private coach to Peloponnese and Mani -May 11-16.
Licensed guide for 3 days May 9-11  during the Peloponnese tour.
Half day walking tour to the Akropolis and Agora with licensed guide
Halfday tour visiting the new Akropolis museum with licensed guide.
Boat tickets Metochi-Hydra-Metochi.
Air ticket Athens/Heraklion  May 14.
A 5 hrs tour of Knossos and Heraklion museum by coach and licensed guide.
A full day tour by coach to Amari Valley, Agia Galini and Rethymnon.
A full day tour to the Histrorical Museum of Heraklion and Anogia.
Transfer Rethymnon to Heraklion.
Not Included:
Beverages-soft drinks, bottled wine, beer and other alcoholic drinks.
Tips to guide and driver.
Expenses for meals, not mentioned.
Admissions fees to the sites and museum.
Items not mentioned.
Departures:
Forthcoming date:  2019-2020 to be announced
Price:
Indicative rate 3,450 Euros per person (to be confirmed when placing reservation).
Remarks:
This is a private tour/activity. Only your group will participate.
Minimum number of participants: 14
Rate single room accommodation upon request.
No refund for unused services.
Fermor's Greece Tour departure: 2019-2020 to be announced.
Offer:
Extend your stay in Athens after the Fermor's Greece tour. By booking now you get one night free in Athens (Hotel Philippos or similar) plus dinner in a known Greek Gourmet Restaurant in the Acropolis area. Valid for new bookings. Limited number of places.
For bookings or further information regarding Fermor's Greece tour please contact us.

In
pictures

---
Read about Patrick Leigh Fermor's Greece Tour  in theaustralian.com.au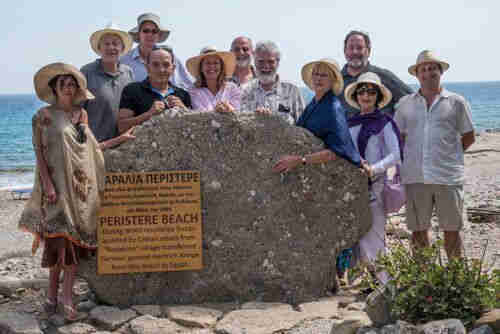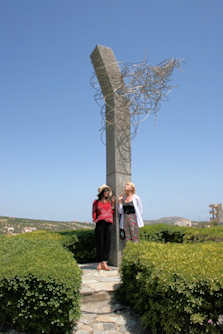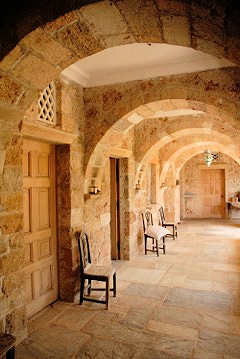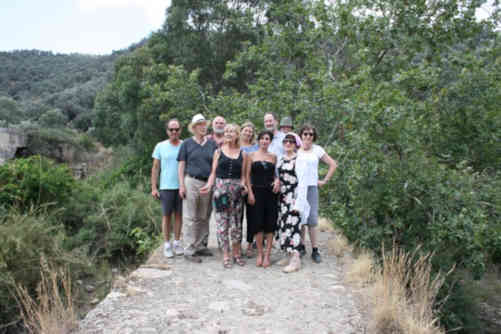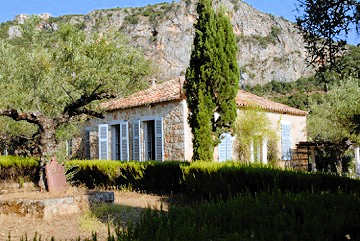 Interesting
Links
---
 On the trail of Patrick Leigh Fermor.
Patrick Leigh Fermor meeting Gen. Kreipe in a 1972 TV show in Greece with N. Mastorakis (on YouTube).
Patrick Leigh Fermor (wikipedia).
Patrick Leigh Fermor: Crossing Europe and kidnapping a German general (BBC).
Benaki Museum receives SNF donation to restore Fermor residence in Mani.
The abduction of General Kreipe (on YouTube, Nikos Mastorakis).
Film: Ill Met by Moonlight (Night Ambush, 1957. Original title: Ill Met by Moonlight).
The Patrick Leigh Fermor Society.
[contact-form-7 id="3887″ title="base"]
you might be
interested in
---
a cabin charter or the Cyclades and Mykonos Island 7-Day Classical Greece Cruise