Yoga Cruise in Greece.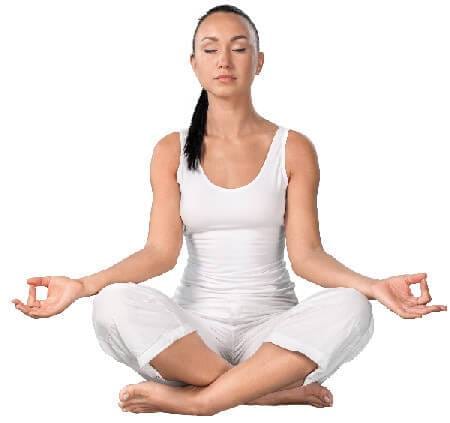 Yoga Cruise in Greece


Itinerary
1st Day (Wednesday 25th of May and 14th of Sept.): Arrive in Athens Int'l Airport E. Venizelou. Start of the " Yoga cruise in Greece " program.
Meeting and transfer to your 4*Hotel HERODION, located next to the Acropolis, in a quite area. Afternoon at leisure.
In the evening a welcome dinner with music in a traditional Greek tavern in Plaka – just beneath the cliff of Acropolis. Overnight.

2nd Day. After breakfast we start the 6 hrs Athens sightseeing tour by private coach, visiting the Akropolis area with the Propylea, Temple of Apteros Nike, the Erechtion and the Parthenon, the brand-new Akropolis museum, the Stadium and surroundings. Afternoon at leisure. Overnight

3rd Day Piraeus-Santorini
In the morning transfer to Piraeus harbor and embark the high-speed ferry for Santorini. It's a 4hrs 30 min. ride. Arrive in Santorini and transfer to your traditional island hotel. Afternoon at leisure. Overnight.

Day 4 Santorini
All day at leisure to explore this beautiful island. The environment of this island is totally different from any of the other Cycladic islands. Often referred to as the "Prehistoric Pompeii of the Aegean" due to the geological changes which transformed this island.
A volcanic explosion which took place 3500 years ago is believed to have been responsible for the annihilation of the Minoan civilization in Crete, which lies 70 miles southwards.
It is also believed that Santorini or Thira as the locals call it, is part of the legendary lost continent of Atlantis which disappeared when the  volcano erupted. Whatever might be believed, Santorini is a minefield of archaeological interest featuring ancient Thira and Akrotiri with remains of its Minoan town. The island is renowned for its unique views and colorful sunsets. Overnight. 
Day 5 (Sunday 29th of May and 18th of Sept.): Santorini – Antiparos -Paros
Morning transfer to the port and embark the yacht m/s AEGEAN LADY (Aegeotissa). Sail to Paros, one of the most beautiful island of the Cyclades. Swimming stop at Antiparos. Lunch. Arrival at 18:30 to Paros (Paroikia or Naousa).
Paros has in recent years developed into a modern tourist centre and is one of the few Cycladicislands filled with gently undulating hills which contain the famous Parian marble – the marble with which the Acropolis was built.
The picturesque approach to the island is via the town of Parikia, the main port and capital of the island, built on the site of the ancient city.
A ruined Venetian castle situated in the present market place, adds to the colour of Parikia, with its narrow cobble paved streets,white-washed houses decorated with pots of colorful geraniums and fragrant basil.
One of the most impressive and respected shrines of Byzantine architecture can be found in the form of the Holy Church of Ekatondapiliani, or roughly translated means the church of 100 doors.
Day 6   Paros – Naxos
Morning leisure in Paros. Sail for Naxos. Swimming stop & lunch. Arrival At Naxos Port .Visit. Overnight.

Day 7   Naxos – Myconos
Sail after breakfast for Myconos – the most cosmopolitan island with dazzling white houses, excellent shopping & entertainments. Enjoy spectacular sunset & Greek dancing. Swimming stop & lunch. Proceeding Myconos Marina at 18:30 Overnight. Although barren and full of windmills, Mykonos is one of the most cosmopolitan of the Greek islands, attracting world renowned socialites, intellectuals and artists.
From its harbor, full of small fishing boats bobbing side-by-side with luxurious yachts, one can walk through narrow white-washed alleys, see dazzling white cubed-shaped houses with brightly painted wooden doors and windows, plus a myriad of tiny bluedomed churches.
Famous for its zany nightlife, Mykonos has also much to offer those searching for the cultural history of the island. The church of PARAPORTIANI is considered to be an architectural masterpiece. The archaeological museum exhibits some very interesting finds, most of which were excavated from the "necropolis" or dead city on the little islet of RINEIA.

Day 8  Myconos / Delos / Tinos
Departure after breakfast to Delos – the sacred island of Apollo. Delos, the mythical birthplace of Apollo and Artemis. On a guided tour, you'll visit the archaeological ruins of this UNESCO World Heritage Site, unearthed here in the 19th century.
Delos is a true open-air museum with many ancient monuments and buildings that are remarkably intact. Except from the guards and the guides the island is not inhabited. Swim & lunch. Proceed to Tinos –the Holy Island. Visit. Overnight.
Day 9  Tinos-Lavrion.
This island known as the island of the "Virgin Mary", is unique for its 800 odd dovecotes artistically designed and built, and scattered over the entire island. Every year on the 15th August thousands of pilgrims from all over Greece gather to honor the Virgin Mary and Her icon which is said to have miraculous properties.
However Tinos also has a tradition of being the home of many sculptors and craftsmen. A fine arts school operating on the island is well worth a visit for those interested in fine works of art.
Day 10 ( 3rd of June and 23rd of Sept.) : Early sail to Lavrion. Breakfast. End of your 7 days Yoga Cruise. Disembarkation around 08.00. Transfer back to Athens Airport for departure. End of the "Yoga cruise in Greece".
click for more pictures
"The Yoga Cruise in Greece"
Yacht specifications
L.O.A. 40 m Water Tank 10 tons
B.O.A. 8 m Cruising speed 11 kn. max.
Passengers 25 speed : 12-13 kn.
Crew 6-7 Safety equipment Radar,
Cabins 12 (all lower Berths Echo sounder, V.H.F.,
en-suite bathrooms, A/C- GMDSS, 2liferafts for 40
heating) Pers.
Place Margarona Preveza – extras Tv, Vrc, Dvd, Stereo
Greece system, Laptop, cell phones,
Engines 2 x 380 HP IVECO sea sports wind surfing,
TURBO water skiing, fishing
Generators 2 IVECO equipments, snorkelling
Electricity 12,24, 220 , 380 gears, banana boat
VOLT tender tender with a 45 hp
engine
Fuel tank capacity 6 tons
Including:
Athens & Santorini
·2 night accommodation in Athens, Hotel Herodion or similar(·www.herodion.gr) in twin bedded rooms.
·2 night accommodation in Santorini in twin bedde rooms.
·A 6 hrs Athens Sightseeing tour of Athens on foot with archaeological English-speaking guide/lecturer
·Transfer by private coach Athens Airport to hotel and v.v. Transfer to/from Piraeus
·High-speed ferry ticket Piraeus-Santorini.
Cruise (Yoga Cruise in Greece)
·Cruise as per itinerary for 6days/5 nights aboard the traditional yacht m/s Aegean Lady (Aegeotissa) in twin bedded cabins with private facilities and A/C
·Lunches ( 5) and breakfast (5 )
·A Captains Dinner.
Not included:
Tip to crew, optional excursions,admission fees, meals, drinks and items not mentioned.
Price:
The rate for the Yoga Cruise in Greece starts from $1,695 per person plus Port taxes $130 p.p. and it is based on a minimum of 20 full paying participants. One escort free of charge.
Payment Conditions:
– A deposit of $300 p.p. paid when placing the reservation. (Refundable if cancelled prior Jan. 30 2016)
-A further payment of $300 p.p to be paid 5 months prior sailing (not refundable)
– Balance to be paid 2 months prior sailing (not refundable)
– Please note that we are not holding anything for this request and it is subject to availability at the time of booking.
for GROUPS only
Yoga cruising in Greece by yacht, 2019. A yoga experience you should not miss. Ahoy!