Here at EST we Specialize in Educational Tours
to Greece & Europe for Universities and Colleges.

We provide professional services always with regard to the program cost.
Study Tours to Greece and Europe Testimonials
10-Day Longevity Seminars, a unique educational tour to Greece. Itinerary: Day 1 Arrival at Athens, G...

A perfect, for the Departments of Philosophy and Religious Studies Trip to Greece and Asia Minor. The 7-Churches of Asia...

Grand Botanical Tour of Greece. 3 Weeks of Greek Botany, History and Mythology   Greece, a Mother of Plants (6.0...

Classroom At Sea: The 18-Day Study Tour to Greece 2018 – 2019 This spanning educational tour of Gr...

The Italian Renaissance Study Tour from Milan – 13 Days Itinerary: Day 1: MILAN ARRIVAL Arriva...

The Cultural Tour of Italy. Center and Northern Italy in 9 Days. Itinerary: Day 1: ROME Arrival at ...

Customized Educational Travel Programs to Greece and Europe As part of our main goal to offer you a rewarding interna...

Spring Break Study Tour & Cruise to Greece     March, April & May 2018-2019 Itinerary: Day 1 Athens. ...

Study Trip Abroad.  Ancient, Byzantine & Contemporary Greece, FYROM & Bulgaria This excellent...

The Cultural Study Tour of Greece – 15 days On this extensive cultural study tour of Greece, you...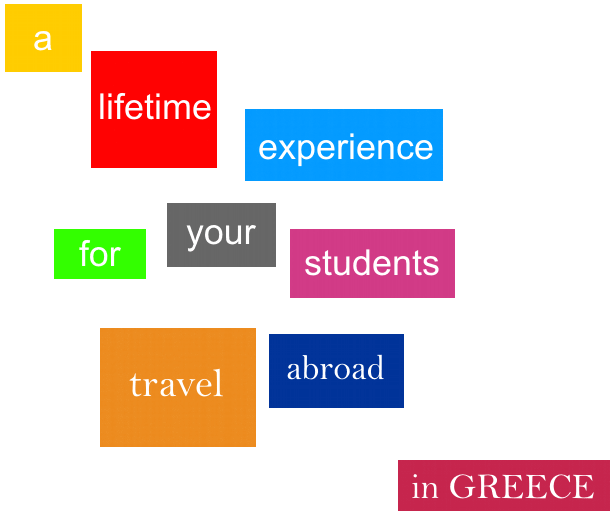 EST – Study Tours to Greece & European countries.
See also:
recent tours – Longevity Educational Tour