The trend of alumni travels
Numbers have their story to tell. It is interesting to see on trends.google.com the numbers about alumni travel. Those numbers show a straight line being kept the last decade.
Alumni travel the world with families and friends seeking new experiences. This need, leads Alumni Associations to the search of new destinations around the globe as well improvement of the "classical" ones.
Excellent services, competitive prices and unique experiences are keys needed to be met by Tour operators, wishing to be part of this niche. Seasoned travellers have expectations and Alumni travellers are not the exception.
Alumni associations organize high-quality holidays for big or small groups. Alumni families and friends are usually welcome to join these educational vacations to share unique travel, as well as, cultural experiences.
Premier operators are competing to create specialized alumni and friends group programs to the countries of their interest. Amazing destinations in America, Europe, Africa, Asia or Oceania are trying to attract the university graduates.
The path through college
College, the dream of practically every student in all the countries of the planet. You are no longer a child but an adult, studying exactly what you like, most probably far away from home.
Tons of hours in front of thick books for research or in laboratories, followed by Saturday night endless partying. You meet new people, you come across new ideas, you start belonging to groups having the same interests as you.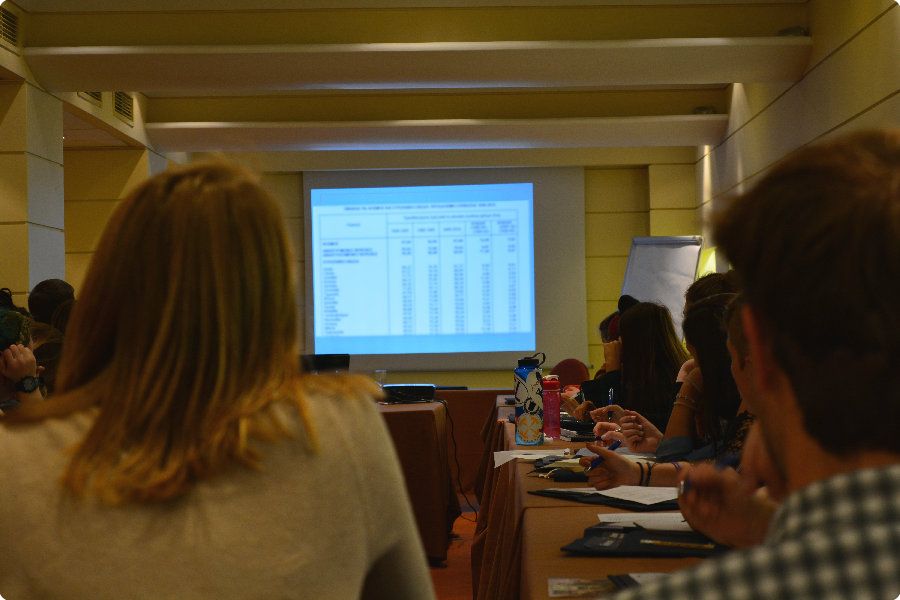 But, time fly by and without understanding it, from freshman you become an alumnus full of knowledge and experiences. 'How quick is the college path!', you wonder. You do not want your experiences to finish here.
Life is a challenge for you. The more you live, the more you learn. You are thirsty for knowledge and new experiences. You want to explore the world.
And that never stops.
Why alumni travel with friends and family?
The strongest friendships are formed at back at school. Not living close, lack of time, exhaustive work hours are a problem in seeing former classmates.
Everybody's programs are very heavy.
A great opportunity to see each other is during vacations. It sounds like a bright idea to share your holidays with your classmates and it is the best way to refresh your friendships and the bonds with your old classmates.
How amazing is an Alumni tour. Travelling with friends sharing the same interests and memories. What a fantastic way to catch up and learn about the progress of their academic career, work and achievements and have the chance to meet members of their families or close friends of theirs.
Last but not least, traveling with a group is always less expensive so not only you will have a wonderful and productive time but at the same time, you will economize a significant amount of money.
There are companies that make their best to create memorable vacations for Alumni Associations, with experienced tour leaders or/and trips scholars which combine learning and pleasure for like-minded people.
Destinations & tour operators
A great number of different destinations are waiting to provide hospitality to the alumni groups and operators are ready to provide their services all over the world.
Depending what's your next destination and budget there are countless possibilities.
Life-enriching programs that combine fun, mainly for Europe, as well as, for some other international destinations are an excellent choice for those who want to visit the "Old Continent".
Maybe England-France-Belgium-Holland-Germany-Austria-Italy and the Vatican City in one trip that fits your needs.
A total immersion to European culture with superior class hotels and delicious local meals creating a memorable trip.
Maybe going on a Tour to Africa to watch wild animals? There are extraordinary trips where travelers have the chance to observe the migration of animals by plane and jeep and to visit game parks.
Deluxe accommodation is combined with a comfortable tented camp so that the travelers experience the African spirit.
If Asia is where your next destination is there are tours that offer a ride on the Eastern & Oriental Express along Thailand, Malaysia and Singapore, luxurious hotels, and visits to the ethnic heritage sites of Singapore, as well as, the cultural ones of Bali, captivate the eye of alumni interested in Asian civilization.

As London and Paris are surely among Europe's most adored cities, a guided tour to both capitals is a excellent way to visit Europe. Handpicked hotels, guided sightseeing tours, and nice restaurants will create the right atmosphere for your trip to Europe.
Another unforgettable alumni tour is a cruise to the Greek Islands, as in this way one can visit a lot of places without having to pack and unpack. What a better idea than an alumni travel to Greece, the cradle of the Western civilization, combined with a memorable cruise?
Alumni Travel Tour Operators experts in Greece, Italy and the Eastern Mediterranean
How marvelous are all the above trips!
There are tour operators, specializing in trips around the whole globe and others who specialize in regions, like Vikings Navita, a company located in Greece specializing in Greece, Italy and Eastern Mediterranean Alumni Tours, offering ready or tailor-made programmes for alumni, family, and friends, as well, for Colleges and Universities.
Check Vikings Navita's European Study Tours  to see more about the '10-Day Educational Study Tour-Longevity Seminars'.
Starting from Athens, the capital of Greece, this tour visits Corinth, Epidauros, Nauplion, Mycaene, Delphi, and Ikaria. Ancient ruins and myths meet the secrets of longevity, local herbs, and nutrition.
Or the 'Classroom at Sea Study Tour', an educational journey that practically visits most of the archaeologically interesting places of Greece.
Knowledge is acquired in an easy and fun way, through travelling by coach or sailing on a yacht around the country and visiting the most important cities of the past and their archaeological or other sites.
You can choose between a 14 or an 18-day trip. Accommodation in 4 stars hotels and experienced tour leaders are what you need to have a comfortable and successful journey.
The featuring '14-days UNIQUE GREECE' is the epitome of the alumni travels.
Eight of UNESCO World Monuments Heritage List sites in Greece are visited.
The famous Acropolis, the Athenian pride since Pericles' times, the Daphne Monastery, a very old edifice with unique architecture, Bassae where you can admire a wonderful temple almost intact.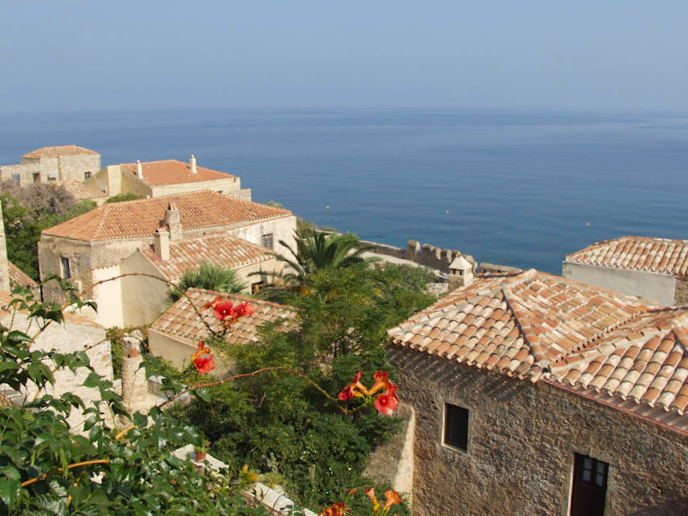 Mystras with its Byzantine monasteries, Olympia where the first Olympic games took place, Delphi, 'the belly button' of the Earth, famous for the Oracle's prophecies, Meteora with monasteries on steep mountains.
Boutique Hotels are carefully chosen in Athens, the capital full of museums, Monemvasia, the medieval castle-city, Olympia, the sacred place with ancient temples and a marvelous museum, Delphi, a place people used to visit to find the answer to their problems and Meteora where you can pray and relax within a breathtaking landscape.
Wine tasting. Organic Wine Producers share their secrets in Nemea where according mythology Hercules killed the last Greek lion and in Mani that is famous for its medieval tower-houses.
Meeting the finest Greek Cuisine at Michelin starred restaurants is the surprise of this particular trip. Traditional Greek Cuisine with moussaka, feta cheese, and Greek salad meet the trendy cuisine in restaurants that love fusion.
Of course since you will be visiting Greece, there is small -if not at all- chance to leave the country without hearing bouzouki music and for the brave-enough ones, to dance the syrtaki as Zorbas did.
Chasing after the light
Alumni is the plural of the Latin word alumnus which linguistically shares the same root with the famous word 'Illuminati' (=the enlightened ones) and the French word 'lumière' (=light).
As followers of the light of endless knowledge, one the best paths for the alumni of achieving their goal is by travelling. Alumni travels not only expand horizons but also reward travelers with memorable trips.
It is known that going on an Alumni Tour is the safest and most profitable investment for cultural enrichment where everything is organized by specialists.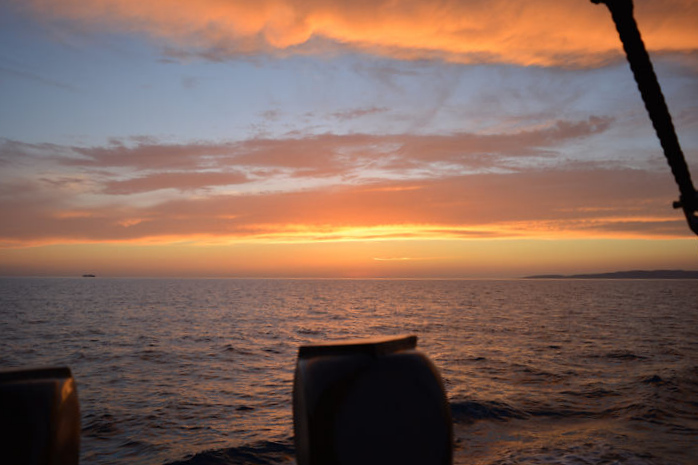 The combination of learning and pleasure is the best type of vacations for those who prefer along being on a beach or next to a swimming pool to add more.
Culture, history, ethnic diversities, culinary experience are some of the beauties that even the most seasoned traveler will enjoy on a well organized Alumni Tour.
The pictures you will take during your alumni travel will be your own 'little treasure'. Memories of extraordinary holidays under the sun, on board a yacht, a coach or a hot air balloon, new experiences, lectures, fun, amazing archaeological sites or UNESCO world monuments will bring new light to your life -apart many Gbytes to your digital photo library.
interesting
links
---
Vikings Navita's European Study Tours
AESU site
Go Ahead Travel
AHI Travel
Orbridge site