Has your lifestyle exhausted you? Is 'charging your batteries' the most important thing for you right now? Do your body and soul demand vacations? Some friends of yours have suggested a cruise. Your answer is YES!
A Cruise around Greece, a magnificent destination.
Who can resist the beauty of the Greek islands, surrounded by the deep blue of the Mediterranean waters? Each Greek destination is different in appearance and offers.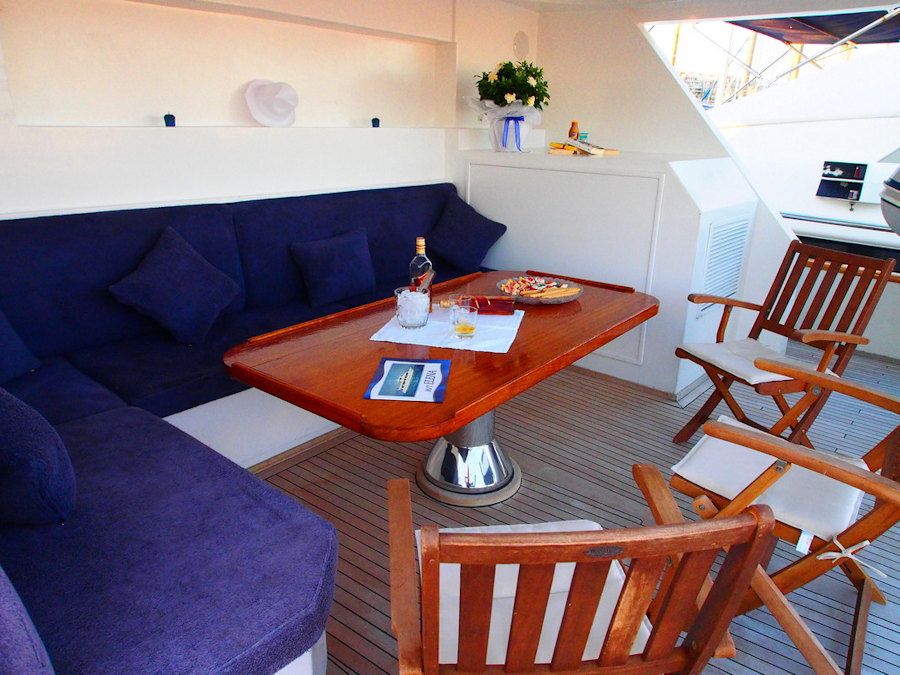 Why don't you start your Greek island cruise in 2018 from Athens, the capital of Greece, the eternal center of civilization? No matter if you have been to this glorious city in the past, there is always something new to explore. A big number of museums, temples and ancient ruins are waiting for you along with a variety of malls, shops, restaurants, bars and cafes.
Could you resist gazing at the Aegean Sea while visiting the wonderful temple of Poseidon, at Cape Sounion, just like king Aegean was doing while waiting for his son Theseus to come from Crete after "taking care" the Minotaur? The view is breathtaking.
The best Greek island cruises are undoubtedly the ones where a small number of passengers, maybe from 20 to 40, share a yacht and enjoy the carefree life of a big cruise ship but at the same time they can feel the warmth of a 'family' gathering and can meet people with similar interests, creating friendships that can last for a lifetime.
People say that a travel to Greece, apart from Athens, must include Santorini, the queen of the Aegean islands, because of its wild natural beauty. White houses built on a steep volcanic rock, part of picturesque villages and at the top of the hill tourists from all over the world, wandering around and taking pictures to capture the idyllic sunset.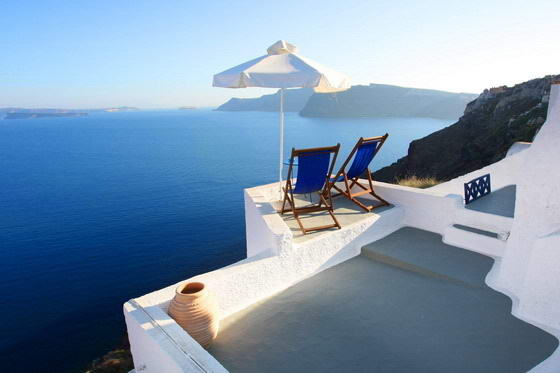 Santorini is the ideal place for newly married couples, Greece's honeymoon vacations packages bestseller, as well as a romantic venue for getting married on or renewing vows, as more and more couples from all over the world are dreaming of doing so.
Some people believe that a cruise around Greece should definitely include Mykonos as a type of modern cosmopolitan 'must', due to the celebrities one can see on this jet-set island, where he can admire bright white houses with the unique Mykonian blue windows, the old windmills and next to them, Little Venice, a district of this island that reminds us of the medieval Italian city as it is practically built on the sea.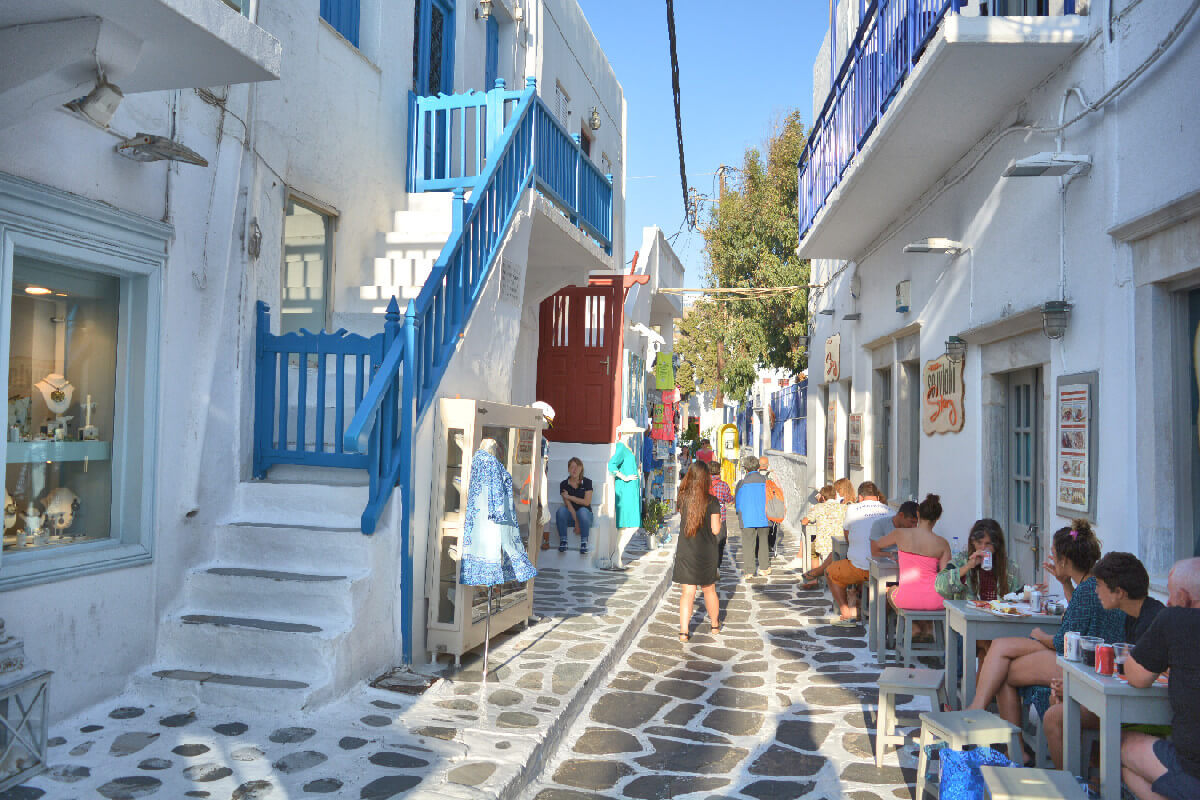 Numerous exclusive boutiques selling luxurious products can attract the attention of even the most demanding client who can leave Mykonos after having purchased unique items.
A cruise around Greece with small ships gives the passenger the opportunity to enjoy unspoiled beaches far away from the crowd and to have a peaceful time while listening to the sound of the waves breaking and experience the real local life and entertainment along with the famous Greek hospitality. Yacht cruises bring visitors to both mainland and islands with great ancient history and give them the chance to personally experience the beauty of these places.
Greek island-hopping cruise
A Greek island-hopping cruise is a good idea if you are strictly interested in visiting islands and enables you to get to know a good number of islands within the limited time of a cruise. Have your cameras or cell phones with you and pose like a model just with your bathing suit under the hot sun or your posh gown next to your beloved one under the moonlight in front of your yacht!
Greece vacation packages
Greece vacation packages cover all the needs and are friendly to all the wallets. Luxurious or basics, they all lead to mere happiness and carefree joy. On the other hand, Greece cruise packages are the key to total relaxation and ultimate fun as everything is pre-arranged, from transfers from and to the airport, to hotels, optional shore excursions or you can extend your vacation with an itinerary of your choice.
A cruise around Greece is a magnificent way to visit this outstanding country since the ancient times. It's a cruise through Mythology. There is a legend for every port, but you can write your own story there. Just bring your sunglasses, your towel and your biggest smile.
You are ready to embark!
interesting
links
---
8-day Classical Greece cruise onboard a yacht
Carnival Cruises site