Greek Cruises. Is it a go?
To truly have an unforgettable vacation, visit the country and islands of Greece. Check our 2018 Greek cruises proposals in the bottom of the page to discover this country. Greece is nestled in the heart of the
Mediterranean
, home to mild, tropical temperatures, beautiful people, and rich food.
Greece is a temporary home to millions of visitors every year. Ripe with history and modern amenities, it is simply the perfect mix of rich culture and light-hearted playfulness.

At
Vikings Navita
,
2019 Greek cruises
vacations appeal to all kinds of people from all walks of life. Visitors are from all over the world and of every age. Student groups, anniversary and honeymoon couples, seniors, college organizations, and more all enjoy the beauty and wonder of this earthy land.
The marvelous Greek Islands of the Cyclades located in the blue Aegean Sea are a must for visitors wanting to experience something unique yet affordable. If it's the Ionian Sea with its splendid "Eptanisa" islands complex you prefer we have just the right cruise for you.
Vacation spirit combined to Greek adventure and history is infectious (to help you get more acquainted with local culture, history and archaeology Vikings Navita is sponsoring the www.zeus.guide Greek Travel Guide).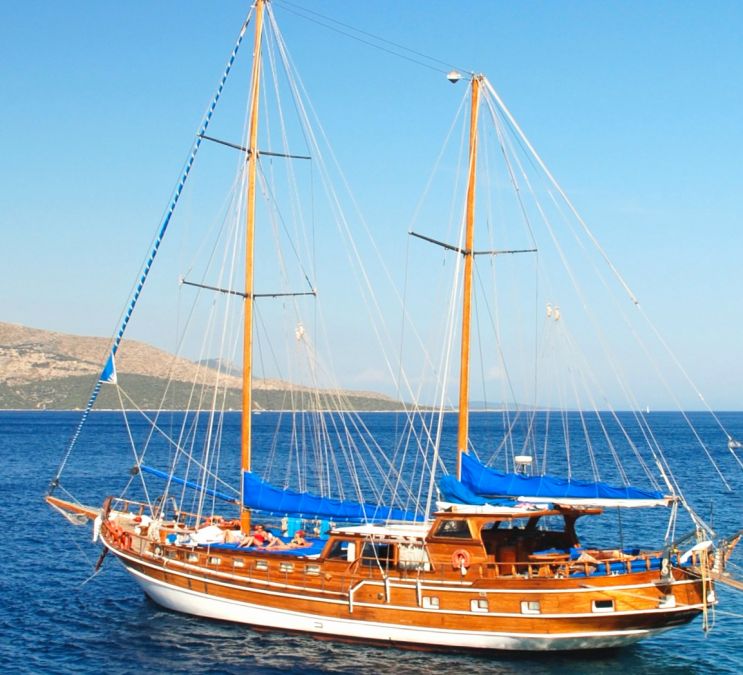 The moment you step on board one of Vikings Navita proposed yachts or cruise ships and take a Greek cruise, you'll share the excitement for the native lands in and around Greece. Depending on how long you're planning to sail,  you'll visit several of Greece's beautiful islands.
While sight-seeing all around beautiful places like Mykonos and Delos, you'll enjoy leisure time on the white sand beaches and rocky coves of the native island landscapes. You'll be able to dance alongside locals in taverns and eat a plethora of Greek food at outdoor cafes and upscale restaurants.
So, go for it. A Greek cruise is a perfect way to discover Greece and its amazing Islands!
you might be
interested in
---
the 14-day Magnificient Greece Tour or the 12-day Do as you like Tour