The three monasteries are distant from one another geographically but close at the age during which they were built. The Daphni Monastery, the Monastery of Osios Loukas and Nea Moni Chiou are among the UNESCO world heritage list.
The Daphni Monastery and Osios Lukas Monastery
The Daphni Monastery was built in the 11th century AD. It's located in Attica at the outskirts of Daphni's grove, about 10 km from the center of Athens, capital of Greece on the road to Eleusis. In the Monastery is located a mosaic masterpiece the called "the Pantocrator" meaning the "God Almighty".
The Osios Lukas Monastery is built near the village of Stiri in Viotia prefecture. It is an important monument of middle Byzantine art and architecture. The monastery is dedicated to the namesake of the hermit who lived in the late 10th until the mid-11th century AD in the region and was built upon an ancient Greek temple dedicated to the goddess Demeter or Steiritida.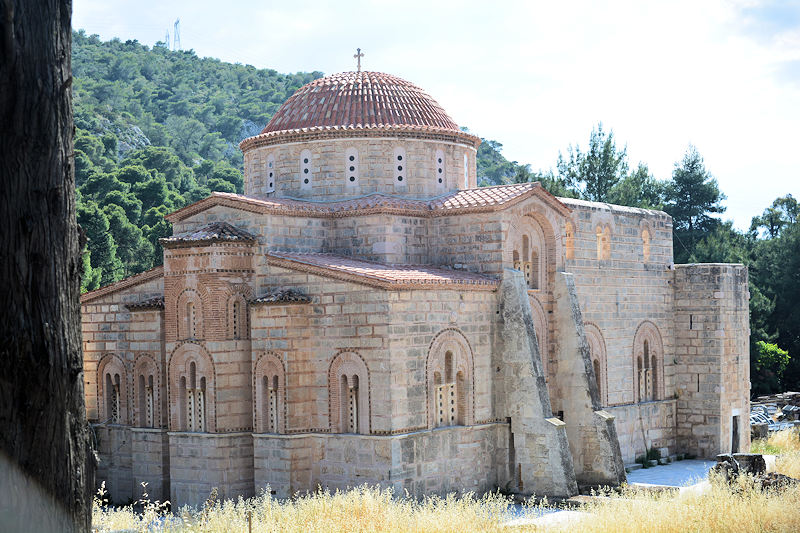 The church of the monastery was dedicated to the Virgin Mary and decorations testify to how important it was during the late Byzantine period.
Nea Moni Chiou
Nea Moni Chiou is a very old monastery built around mid-11th century AD. It is famous for its amazing mosaics. The monastery was built after a vision seen by the three ascetics Nikitas, John and Joseph. It was built under the instructions of Emperor Constantine IX Monomachos, and was under his protection and remained under the protection of later emperors.
For all three monasteries there have been printed stamps in the past. The monasteries naturally constitute a priority attraction for those interested to get to know Greece through its religious character and Orthodox tradition.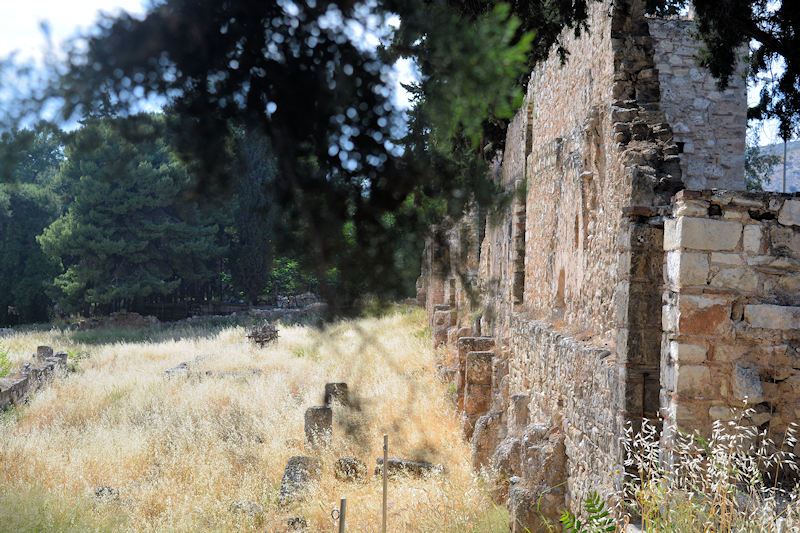 The Byzantine churches and monasteries carry in their special way a deep charm and pilgrims from around the world visit them for their long history and to feel and experience the solemnity that these places offer.
An organized tour is a great way to visit these Byzantine attractions. One can combine them with other points of greatest historical interest and there are companies that specialize in religious organized group tours to Greece.
? Paco
you might be
interested to
---
discover great attractions in Greece. Check the unique Greek Islands Cultural Travel Guide Zeus Guide or see and extended version of "Best things to do in Greece" at What to do during your Greece Vacation